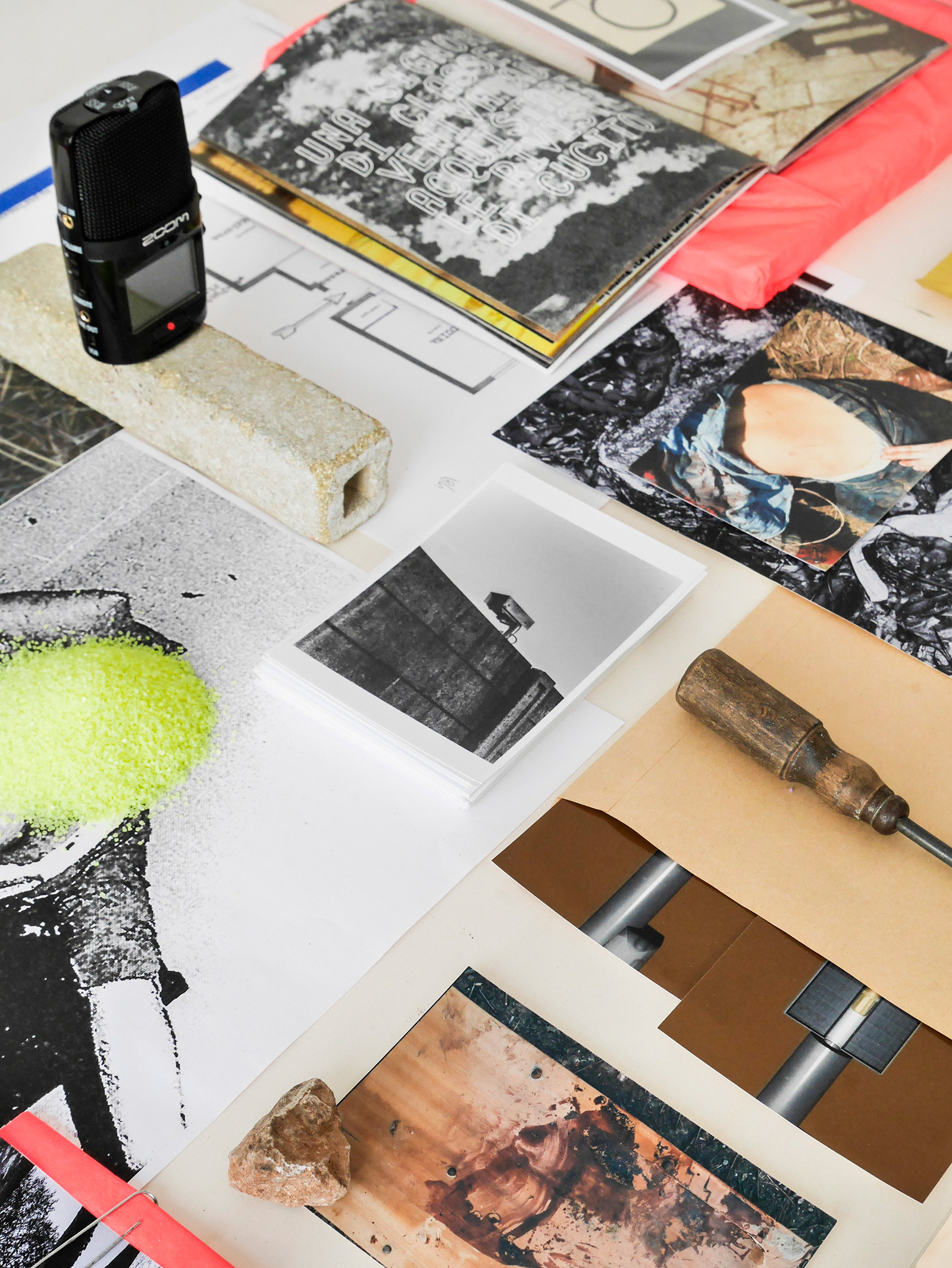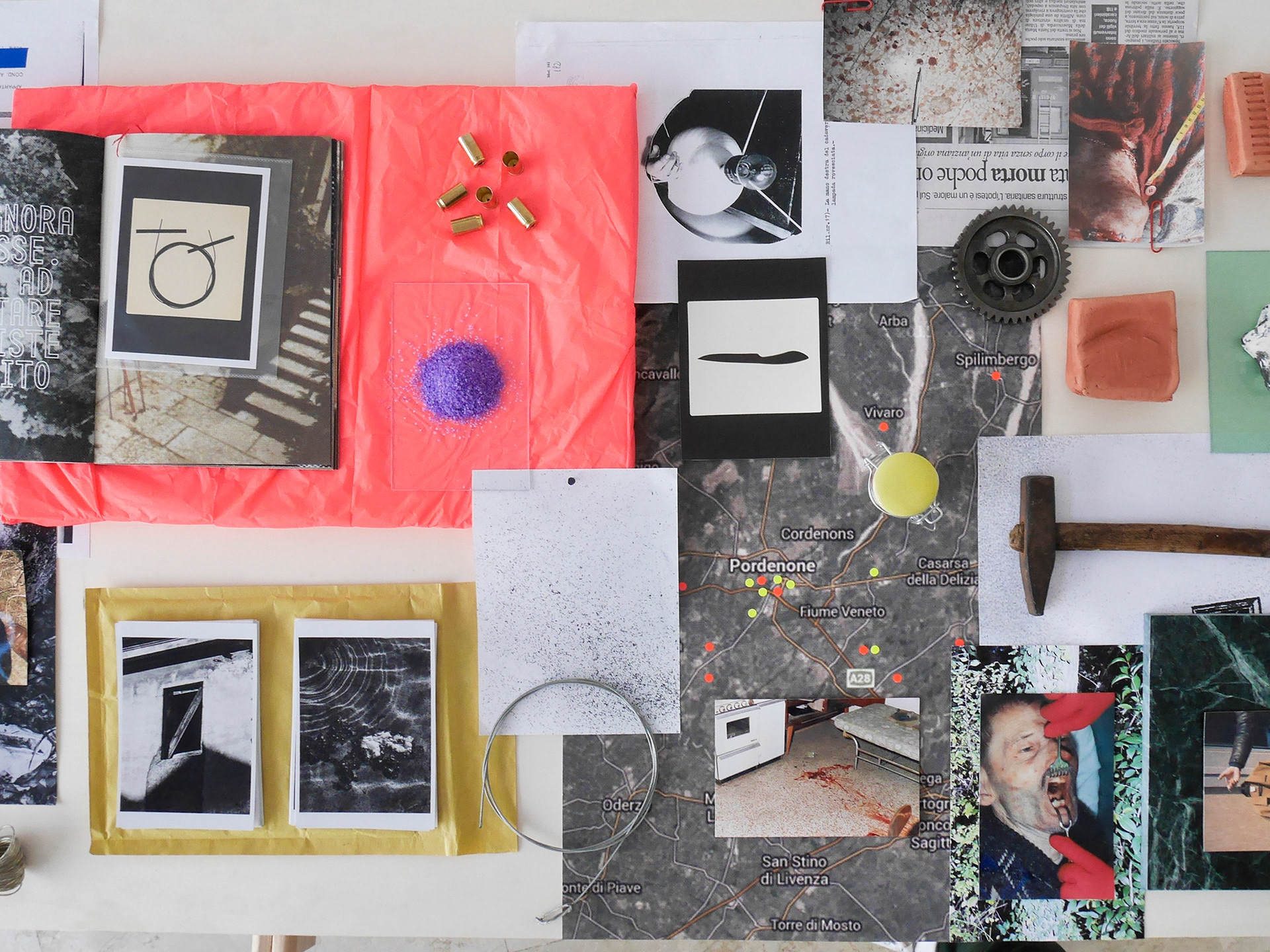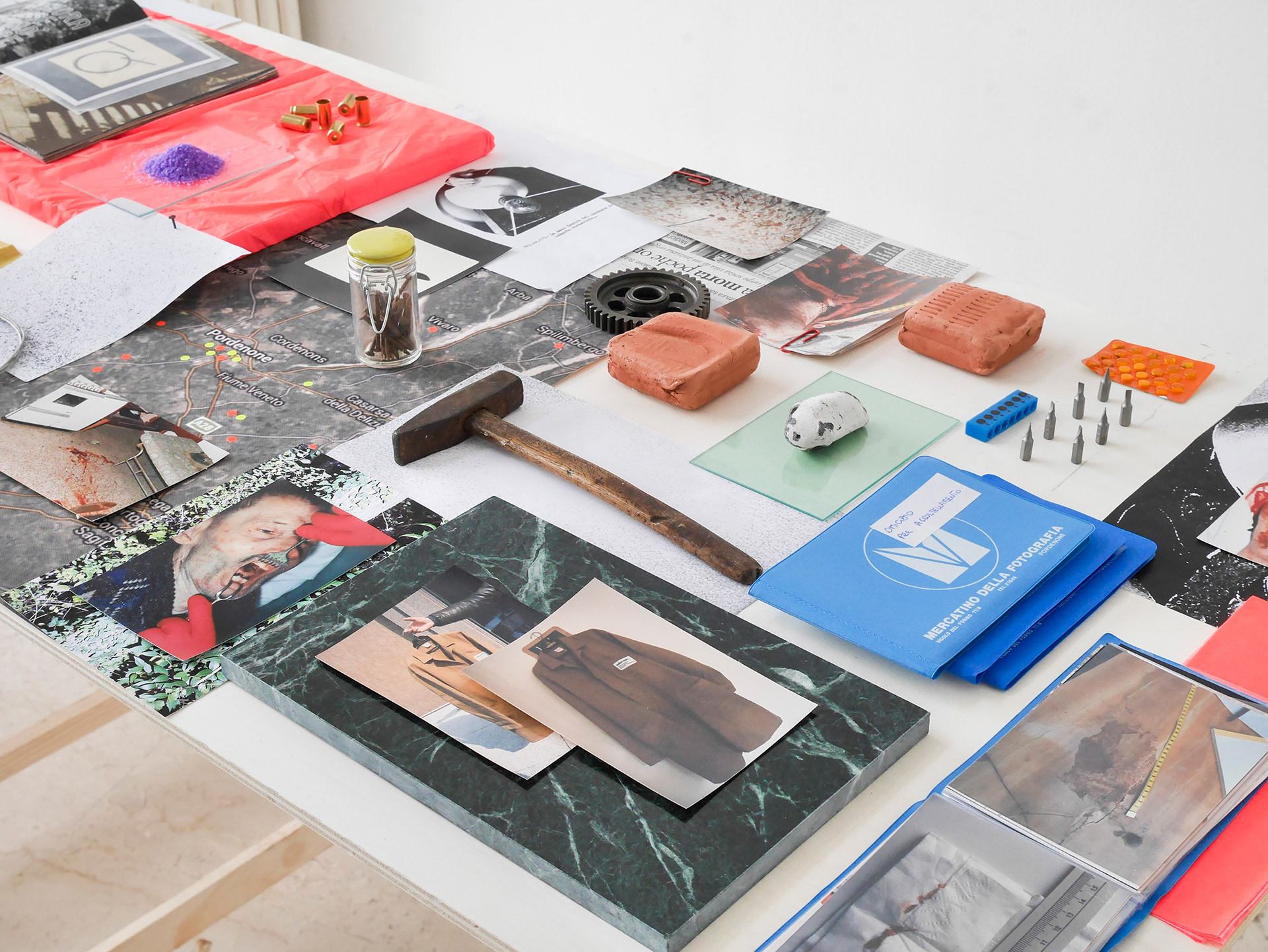 Elementi Utili is both an artist book and an installation about crime news in Pordenone.
The project's aim is to analyze media power in the alteration and distortion of news.
The mixing of archive research and set photography allowed us to analyze the  blurred limits between real and fake informations.
The installation is site specific and represents an extention of the book itself.
In collaboration with: Collettivo Fernweh
The project won the first prize at the 99th Collettiva Giovani Artisti, Fondazione Bevilacqua La Masa in Venice.
Elementi Utili was exhibited in several galleries:
May 2016 – Passo dopo passo, curated by Tenzing Barshee, Molly Everett, Dorota Michalska, Fondazione Sandretto Re Rebaudengo, Turin, Italy
April 2016 – Show & Tell, curated by Elena Vaninetti, T14 Gallery, Milan, Italy
December 2015 – 99ma Collettiva Giovani Artisti, curated by Stefano Coletto, Fondazione Bevilacqua La Masa, Venice, Italy